Sixth Form
Welcome to Woodrush Sixth Form
Continuing your education with us at Woodrush will ensure that you get the very best Sixth Form Education.
As well as excellent learning opportunities, we also make sure that we offer our students an extensive range of enrichment opportunities and employability experiences; these include work experience, peer mentoring and voluntary work. Woodrush is a dynamic and exciting place to be, and this is certainly the view of our current and past Sixth Formers, some of whom are featured in this prospectus and who you will hear from on our website.
For those of you thinking of returning to Woodrush, we have enjoyed teaching you in the main school and we hope to continue to develop a strong partnership with you as a Sixth Former at Woodrush. We are a very open and friendly sixth form. We also warmly welcome applications from students who have attended different secondary schools and, each year, we are delighted to gain new students to our Sixth Form. Indeed, one of our past Head Boys was a new student to our Sixth Form in Year 12, testimony to how well external students settle with us and feel part of our Woodrush community. Our transition programme into the Sixth Form enables students to settle quickly and meet the challenge of studying at a higher level.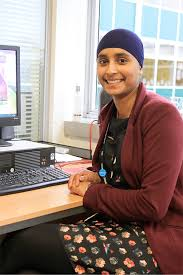 We want you to get the best out of the next two years with us; to be academically successful, make life-long friends, grow as a person and, ultimately, to get the very best start for adult life.
We look forward to your application and hope the contents of this pack and website will help you make your final decision to choose Woodrush Sixth Form. If you do, however, have any questions or queries please do not hesitate to contact us and we will be happy to support you through our application process.
Mrs Kaur – Head of Sixth Form
---
Deciding on a post 16 institution is such an important decision, however, in choosing Woodrush High School Sixth Form you will be continuing to build on an already proven partnership, which can continue to develop.
Our Sixth form provides a vibrant and challenging learning environment which mixes a high quality of teaching with the benefits of being part of our strong and supportive community. We continue to invest in our Sixth Form in terms of resources, equipment and an even better learning package and are lucky to have the library and Hub on-site, which offers an additional learning facility but also recreational facility, for our students to access.
We have a track record of preparing students to take up places at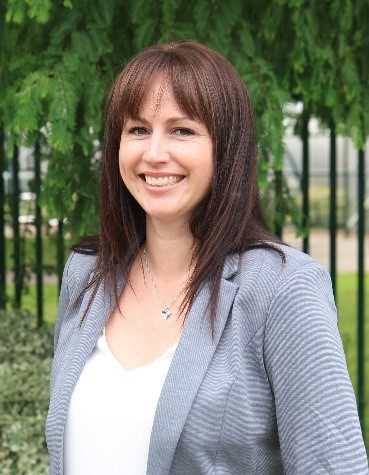 some of the best universities in the country, including, Oxford, Birmingham, Nottingham and Leeds as well as supporting students in attaining places on prestigious Apprenticeships.
The step up from GCSE to A Level if one of the biggest any student will take during their academic studies. Students are expected to operate with a high level of independence and need help to develop the necessary study skills and depth of thought that will enable them to be lifelong learners to prepare them for the wider world.
Transitioning to Woodrush Sixth Form will enable you to focus your energy on continuing to learn, and quickly settle into what will be a fantastic two years ahead.
We have a fantastic Sixth form team ready to support you through your next steps. I look forward to meeting you when you join our Sixth Form.
Ms N. Rancins – Headteacher
e4e