Parents & Carers
At the heart of all that we do is the relationship between ourselves, students and their families. Please explore the links to find content relevant to Parents and Carers.
If the information you require is not here, please do not hesitate to contact us via our main reception.
Our partnership with parents and carers helps to steer our school improvement and we regularly consult with parents and carers to gain feedback, insight and suggestions to help our continual drive to maintain excellence.
To get involved and have your say, there are many avenues:
Contact your child's teachers, Head of Year or Progress Leader
Attend Consultation Evenings and discuss any concerns with your child's Tutor or Teacher
Attend Consultation Evenings and discuss any concerns with a member of our Senior Leadership
Contribute to our Autumn Survey
Join our Parent Carer Forum
Ofsted (December, 2018)
Parents, staff and pupils are unanimous in their praise for the excellent pastoral care provided to pupils, which includes a strong focus on mental health and wellbeing.
Parents agree that the school is a safe place for their children.
Parents are kept informed of their child's progress and regular reviews ensure that pupils continue to follow the best possible pathways for them.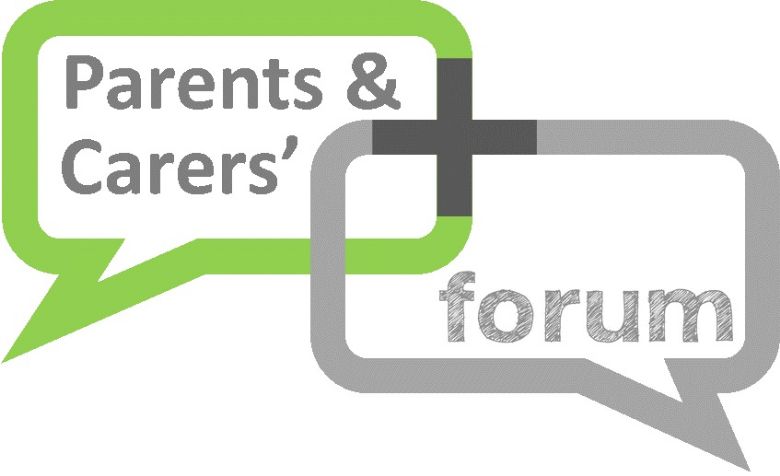 Our Parent Carer Forum meet once a half term to help to steer school improvement priorities; provide constructive feedback on communication and procedures and to offer schools leadership suggestions and ideas on any aspect of school life,
- ALL PARENTS & CARERS ARE WELCOME TO ATTEND OUR FORUM -
TO JOIN, SIMPLY CONTACT RECEPTION OR LOOK OUT FOR OUR TWEETS GIVING DATES, TIMES AND LOCATIONS FOR THE NEXT FORUM.
| | |
| --- | --- |
| Issues explored at the Parent Forum in 2018/19 | Joint solutions actions in 2018/19 |
| Website design | New website developed and launched |
| Canteen queues | New queueing system splits key stages |
| Report cards 'Red, Amber, Green' (RAG) indicators did not reflect student attitude to learning and effort | Reports now RAG students' attitude to learning to recognise effort and improve student engagement |
| Raising the profile of Parent-School engagement | Renewed bid for Leading Parent Partnership Award (LPPA) in 2019. |
| Consistency of Homework setting and parents/carer support for their child's learning | New homework strategy is due to be implemented from September |
| Issues explored at the Parent Forum in 2019/20 | Joint solutions actions in 2019/20 |
| Consultation on new Relationships & Sex Education curriculum | Year Group priorities identified to support the sequence of topics to be delivered |
| Consultations on lockdown and support for student well-being for remote learning | Arrangements and sources for support established |
| Issues explored at the Parent Forum in 2020/21 | Joint solutions actions in 2020/21 |
| Autumn and Spring Term consultations on Remote Learning | Introduced session on well-being, mindfulness, off-screen sessions. Mid-day breaks from work |
| Communication channels | Relaunch of weekly Branch newsletters |
| Equality & Diversity within the curriculum | Woodrush are now a Stonewall Champion School |
Please find below the dates for this year's Parent Forums.
All parents and carers are welcome. Each Forum start at 4.15pm, typically running until 5.00pm, and are located in the Community HUB Conference Room or are held virtually via Zoom.
Tuesday 15th November 2022
Tuesday 17th January 2023
Tuesday 7th March 2023
Tuesday 2nd May 2023
Tuesday 27th June 2023
Aside from our main school means of contacts, there are two ways to contribute to our Forum consultations.
You can email us to join our mailing list at parentforum@woodrush.org
To give us feedback, suggestions or ideas for improvement, please click on the following link.
e4e