About Us
Welcome to Woodrush Teaching School Alliance
Dear Colleague,
This is an exciting time to be working with the Woodrush Teaching School Alliance. We have been designated as a teaching school for four years and are looking to continue to grow and develop our alliance to support education in the West Midlands.
After the successes of our CPD events last year we have developed a calendar of high quality training ranging from accredited programmes such as the OTP and ITP, leadership programmes such as the NPQML and NPQSL as well as bespoke in house "Evolve" days and Primary Science support through the Ogden Trust. Please do have a look at the CPD pages to find out more.
Our designated Specialist Leaders of Education (SLEs) have been active in supporting schools in the West Midlands. We will be looking to recruit more SLEs later this term.
If you are interested in working with us as an SLE, then please contact the teaching school.
We have been successful in recruiting School Direct places for Primary and Secondary subjects through our partnership with The University of Birmingham, Worcester and Warwick and will be recruiting for the 2020-2021 places during the year.We would be delighted to work with more schools who can host trainees in the future, so please do get in touch.
As always, through our work, our core aim is to improve the education of our students and those in the local area. We would like to thank all the schools who continue to work with us and would like to invite other schools to join our alliance. Woodrush Teaching School Alliance is able to offer, bespoke CPD, ITT places, traini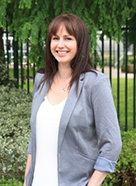 ng opportunities, leadership development, research opportunities to name but a few. Please do contact the teaching school if you would like to arrange a meeting or telephone discussion regarding joining our alliance in whatever capacity that would benefit your school and students the most.

Ms N. Rancins BSc, PGCE, NPQH