About Our Sixth Form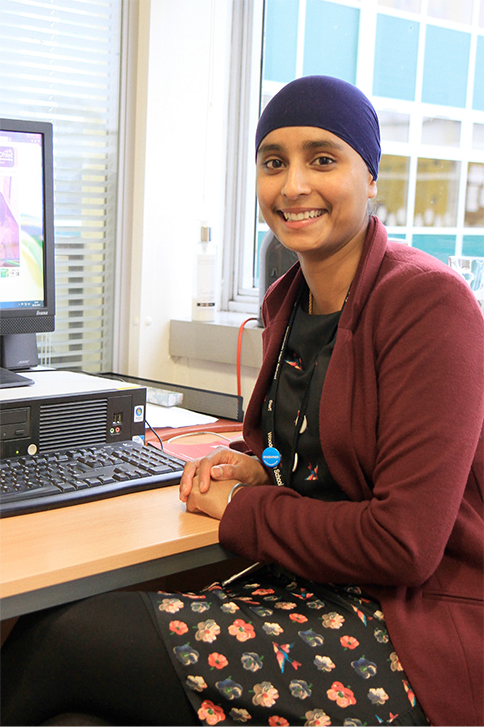 A message from the Head of Sixth Form
The primary aim of Woodrush Sixth Form is to help students with all aspects of their personal development and academic progress.
We offer students a varied range of subjects to study while they are with us. This means that students have more flexibility to opt for subjects that will maximise their chances of being successful over the two year course of study.
However, the Sixth Form experience at Woodrush is not just about studying the courses the students have opted for, we also provide an extensive range of enrichment opportunities.
The support provided to students in our Sixth Form is second to none. We have Progress Leaders designated to the Sixth Form to support students with any pastoral or curricular issues. We also operate a vertical tutoring system, where year 12s mix with year 13s, and this provides students with additional support with the subjects they are studying. Moreover, the general ethos of the school means that students can go to their subject teachers for as much additional support and advice as they need.
We also provide a comprehensive programme of information and guidance to our students in terms of life after the Sixth Form.
Woodrush Sixth Form is currently going through an exciting phase of development. Last year saw us achieve another set of positive A-level results with 41% of all grades being A* to C. In addition to this our students achieved a 100% pass rate for their courses and this led to them being able to take up places at some of the best universities in the country.
If you are intending to continue your studies with us next year, we want to make sure you feel valued and are confident that you have the opportunity to fulfil your potential in our Sixth Form.
It is also important for us that you feel part of a community where you are happy and secure, yet inspired to get involved. Woodrush Sixth Form is a stimulating and supportive environment for you to continue your further education studies. We are already looking forward to meeting the new cohort of students intending to join us for the new academic year in September 2020 and we welcome your application.
Mrs P Kaur
Head of Sixth Form